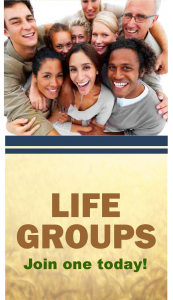 Life Groups
Relationships were central to Jesus' life and journey, and they are central to ours. We believe that spiritual growth happens best in relationships where you can meet together, feel safe and cared for, develop spiritually and grow together. Besides its fun 'doing life together'!
Life Groups are smaller gatherings of people that meet together in homes with the purpose of having fun, sharing stories and building relationships. They meet at different times during the week and cater for different demographics.
Enquire any time about starting a new Life Group or about plugging into an existing Life Group and begin your journey with us!